Textify™
Reach out in real time.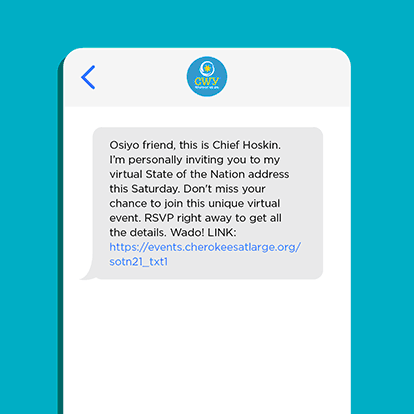 With Textify™, Trilogy's peer-to-peer text-messaging platform, you can engage voters and current and prospective supporters in real time — with no need to write your own scripts or recruit your own volunteers.
Textify messages are sent by a professional, unionized staff and use familiar local phone numbers to help your messages stand out.
Campaigns and nonprofits have used Textify to re-engage thousands of lapsed supporters — including people who haven't donated in over 10 years — and seen immediate ROI as high as 300%.
Want to know more? Learn what Textify can do for you.
Return to Services